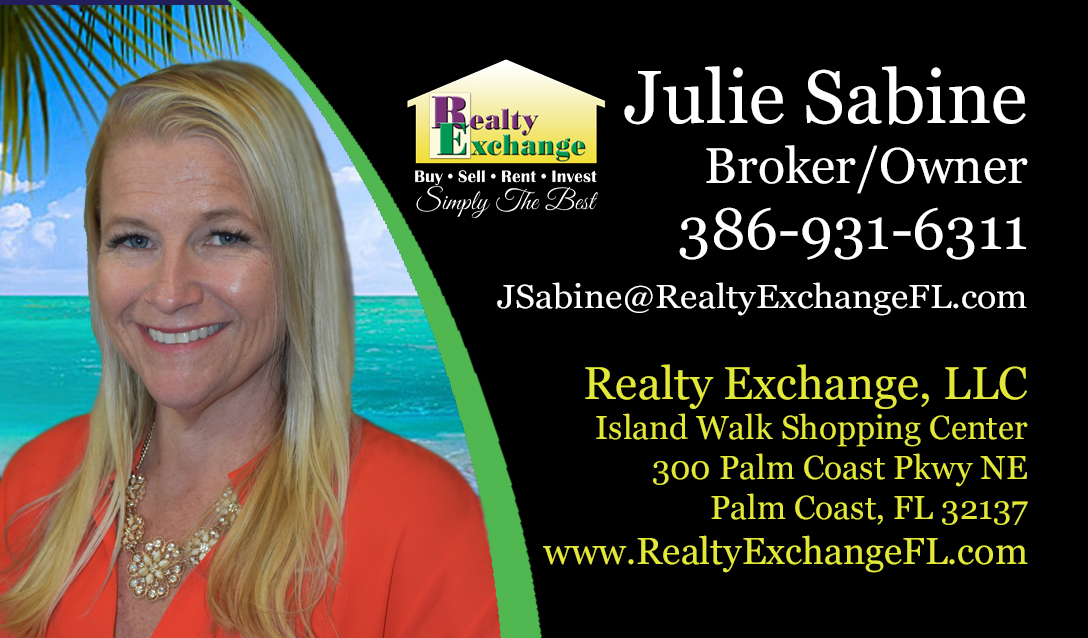 Julie was absolutely amazing! We sold out home so fast and for more than I thought It could sell for. I have bought and sold several houses and this was the easiest experience! I recommend that you choose Julie as your next realtor. You will be very happy you did!
by RD
We are so grateful for Julie and her team at Realty Exchange. They have exceeded our expectations, and have skillfully sold our house in only a month and a half of being on the market. We highly recommend Julie and her team at Realty Exchange for all of your real estate needs.
by Vanessa Bellocchio
Julie Sabine and her team are simply amazing. My previous realtor had my condo on the market for 3 months without even a nibble. Glad I got rid of him and hired Julie. She had multiple offers on my condo in less than a week! I can't say enough to thank her for her time, energy and expertise to get my condo SOLD!
by Jennifer G
Julie made the home shopping and buying process easy, fun and painless!! She knew every house on the market, she worked day and night to show us every home which she thought we might be interested in. We couldn't seem to find what we were longing for and she made she to not let us settle, she then proceeded to help us find the most PERFECT lot and an amazing home builder to work with. She was always so professional and prompt and I couldn't imagine doing this kind of business with any other realtor. If you want the job done go to the best and the best is Julie.
by Melissa
Excellent! Julie and her team provided professional helpful advice every step of the process! Photos and video of the house were beautiful and attracted interested potential buyers to the open house showings. Our house sold quickly and the office staff made every step of the process go smoothly!
by Sale
Realty Exchange (Julie Sabine) & her co-workers are very courteous, efficient, professional and do so in a very timely manner. I give them a 5-star rating and highly recommend them. Thank you Julie and your staff for all your hard work.
by Karen A Wulf
I highly recommend Julie to sell you home. She made the whole process easy. Sold extremely quickly and for more than I thought I could make on the house.
by Rick Dittis
Julie is extremely hard working, professional & efficient. She made us feel like one of her "Realty" family, had our interest in mind, offered us very good suggestions, answered our text messages and phone calls right away, & sold our house very quickly. Our thanks also go to her team & the closing agent who are both under one roof, making everything go very smoothly & worry free. We would recommend her, without any hesitation, to our family, friends, & anyone who needs to sell their home. From the bottom of our heart, thank you Julie.
by Evelyne